4 tags
I'm so fucking bored, and I want something more. 
1 tag
Rule #41: Don't treat good people poorly, as if there are a limitless supply of good people in this world.
Got an interview tomorrow tonight I'm reading, popping kernels, wino, kubrick. 
I
I can't help the way I feel. Someone could put a stop to this, but still it'd never be the same. A rose in winter, A chill breeze that casts shadows. The permeance of the street. 
Hom
Hom, I think a few years ago I conceived that I will get better with age. All that indecision between then and now, it had to have been for something more. "Sometimes, I still need you." I need to write more. I feel drunk. Dreamt. I want to go to Rhode Island and study poetry. Still. Could cover all the ends, it may be the last time.
How to write an essay:
Step 1: Open Microsoft Word
Step 2: Cry
Step 3: Open Tumblr
Are you familiar with the type of person who is so cordial with strangers and acquaintances but then are so acidic and cruel to those that get closer to them?
Territory
Pretty scabby social muck they're cretins: dumb. True love, swim away with me "Settle down," she would say. "You can only blame yourself."  "Blow it over, delude thyself." Two children try cartwheels in the park, careening Intoxicated by the newness of the grass.  
Sharing Poetry: Sappho, "I More Than Envy Him" →
sharingpoetry: He is a god in my eyes, that man, Given to sit in front of you And close to himself sweetly to hear The sound of you speaking. Your magical laugh—this I swear— Batters my heart—my breast astir— My voice when I see you suddenly near Refuses to come. My tongue breaks up and a delicate fire Runs…
Fashion Criticism
Bro, you don't wear a suit jacket as a blazer. Buy a damn blazer for casual occasions.
Planning life around U
Fuck, for many months my thinking has been pretty cold and calculated. But then I fell. I would prefer to be logical about things. But I started feeling, and the way I feel doesn't seem very logical at all.
I'm in love with my grll … (grill)
Austin is a nice place to visit, but...
Most of my friends are on the real side of their twenty-something years, and there's been a lot of somewhat sentimental "bye bye bashes," for people getting on with their lives someplace new. The obvious place to have these reunions is Austin, where people went to school and have lots of history. This most recent time, however, I was horrified at how crowded the city was. What...
2 tags
I've been learning about singing harmony...
6/20/2012
I'm making fun of all the pompousness of the old men wearing their South Vietnamese Army uniforms reenacting the war, shooting at fake Viet Cong on the Vietnamese-American television station. Breaking news: the South lost.  My dad and I engage in conversation about civil wars and power struggles; my mom is getting annoyed at my stance, or maybe the fact that she's been dealing with...
Sometimes I'll be scrolling through tumblr and wondering why I'm not attracted to any of the posts I see. Then I realize I'm not logged in, and I'm not looking at my subscriptions.
The Fear
If only love was a more private thing, then I think it would be more manageable for me. The moment other people start sniffing around and forming their uninformed opinions and judgements, it starts to fizzle, if it ever even started in the first place.
I resent Vanilla Ice for co-opting Queen's song ("Under Pressure"), about social consciousness, for his own self-aggrandizing and braggadocian aims. And that's probably one of the reasons people realized his act was a joke. Edit: The song was also written by David Bowie, and the (archaic) adjective form of braggadocio is braggadocian.
It sucks to be broke, but it's worse to be poor; it's the difference between down and out.
4 tags
Let me take a moment and share with you some of my...
Get replicas of The Beatles' gear and learn to play John, Paul, George and Ringo's parts in my favorite songs See the world's greatest waterfalls and act like I've just seen a double rainbow Make a pilgrimage to a bunch of those old and elaborate Catholic cathedrals and feel very small Turn on, tune in, drop out Visit with some of my friends I want a perfect body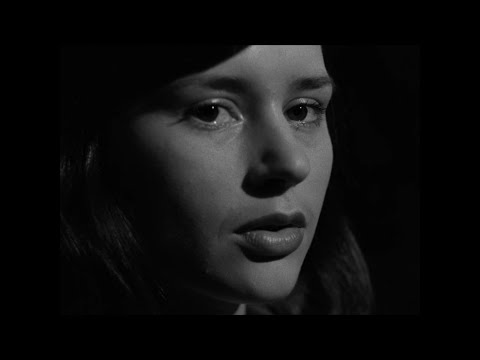 "It's saying, 'Love is just a song.' If you wanted a song, you..."
– Christoper Owens, lead sing and principal songwriter of the band Girls, whom I saw tonight. Very impressed. 
Blah I'm antsy cos it's rainin' and I won't be able to play basketball. Have improved my skills drastically by reading David Halberstam's book on Michael Jordan and watching Pete Maravich videos. Doin' things some people forgot about.  It's been a recurring theme in my life lately, claiming things that should have been mine in childhood.  Watching movies...
Atone
I was doing some research about the Wu-tang Clan (for the record, it's pronounced the Jiz/za, as in to ejaculate), and watched a segment of MTV Cribs featuring their house in LA. What struck me most was the RZA's/Bobby Digital's/The Abbot's reasoning for all the flowers in his part of the house. To paraphrase, his mother had recently died, and the flora symbolized life. He...
Urgent tweet in Kenya village: Help, sheep missing →
When the administrative chief of this western Kenyan village received an urgent 4 a.m. call that thieves were invading a school teacher's home, he sent a message on Twitter. Within minutes residents in this village of stone houses gathered outside the home, and the thugs fled. "My wife and I were terrified," said teacher Michael Kimotho. "But the alarm raised by the chief helped." The tweet...
"Imagine I'm in love with you it's hard cos it's not true"
– My twisted version of The Beatles
scribnerbooks: Hemingway highlights himself
I just ended one of the great romances of my life. It had to be, but it doesn't mean I can't be nostalgicly sad. I like to think that my experience falling in love in Vietnam was similar for those Viet people of my parent's generation. Romantic jaunts around the sepia-lighted city on a bicycle, the boy peddling while the girl sits behind him, her arms tightly embracing his...
"I must be sure from the very start, that you would love me more than her."
– Lennon/McCartney (Aside: not so likely)
Girls on motorbikes are damn sexy. Trust me, I've lived and seen it.
Do fog lights become flood lights when it's raining?